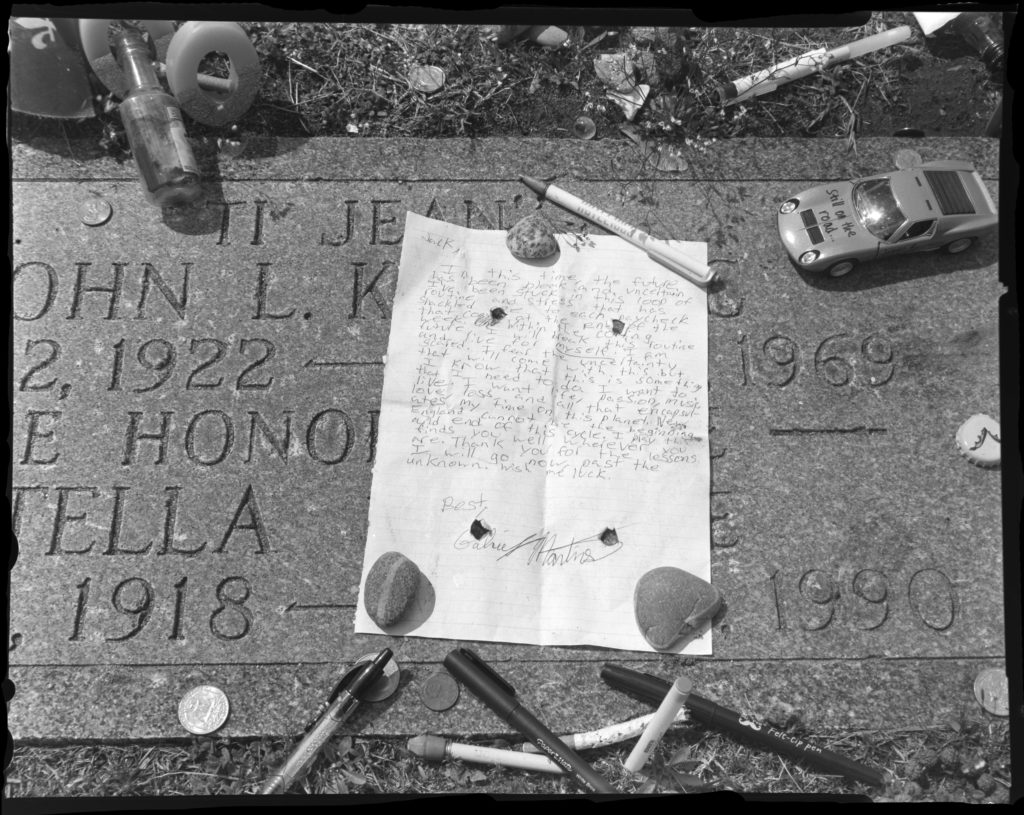 All images are available as prints for $150.00 per print.
To purchase a print, choose a date (and image if there are multiple images for that date) from Daily Photographs
Contact me here with your selection.
The print is a 4×5 inch image centered on 8×10 inch paper.
Each print is hand-made the darkroom, using gelatin-silver photograhic paper and traditional "developer-stop bath-fixer" photographic process.
Prints are produced in small batches and finished with archival quality that should no fade for hundreds of years (if displayed and stored correctly).
The print will show the full 4×5 inch negative – exactly what the camera saw – with a thin black border. There will be no cropping or digital manipulation of the photograph. You will get what the camera saw when the exposure was made. You may see small notches, or other visual artifacts on the image. These indicate the film holder, or are part of the analog photographic process.
Framed prints are available for an additional charge. Please contact me with your framing requirements.
Larger print sizes are available for an additional charge. Please let me know what you would like for a size.
8×10 inch b&w $150.00
Printed on gelatin-silver photographic paper
With deep shadows, continuous grayscale midtones, and beautiful shining highlights, the photographs have a glowing richness and great depth.
Finished to archival quality, the print should not fade for hundreds of years.
(if displayed and stored correctly)